How Much Does It Cost to Install Exterior and Landscape Lighting?
Share
Issue Time

Feb 22,2023
Summary
Improve safety and add style to your exterior with outdoor lighting. But how much does it cost to install outdoor lighting? This guide will help you estimate the cost of your outdoor lighting project.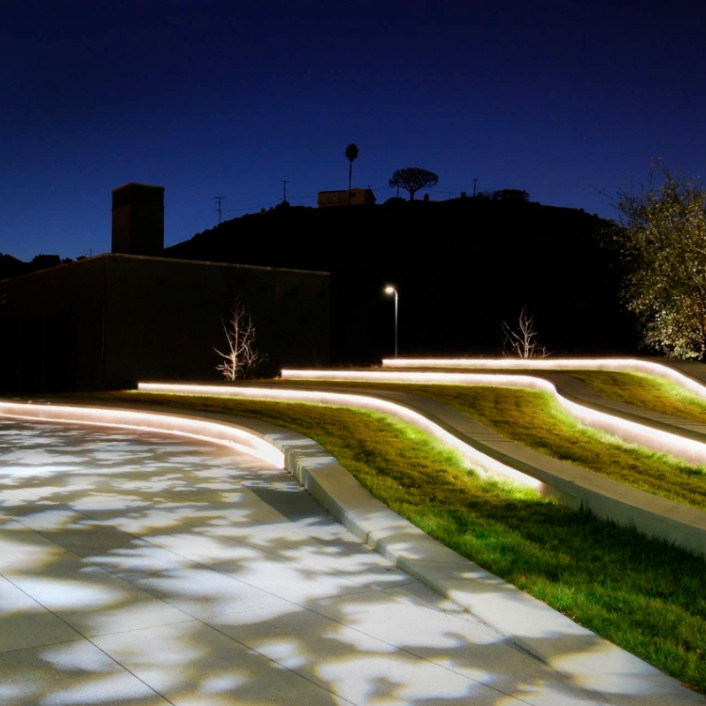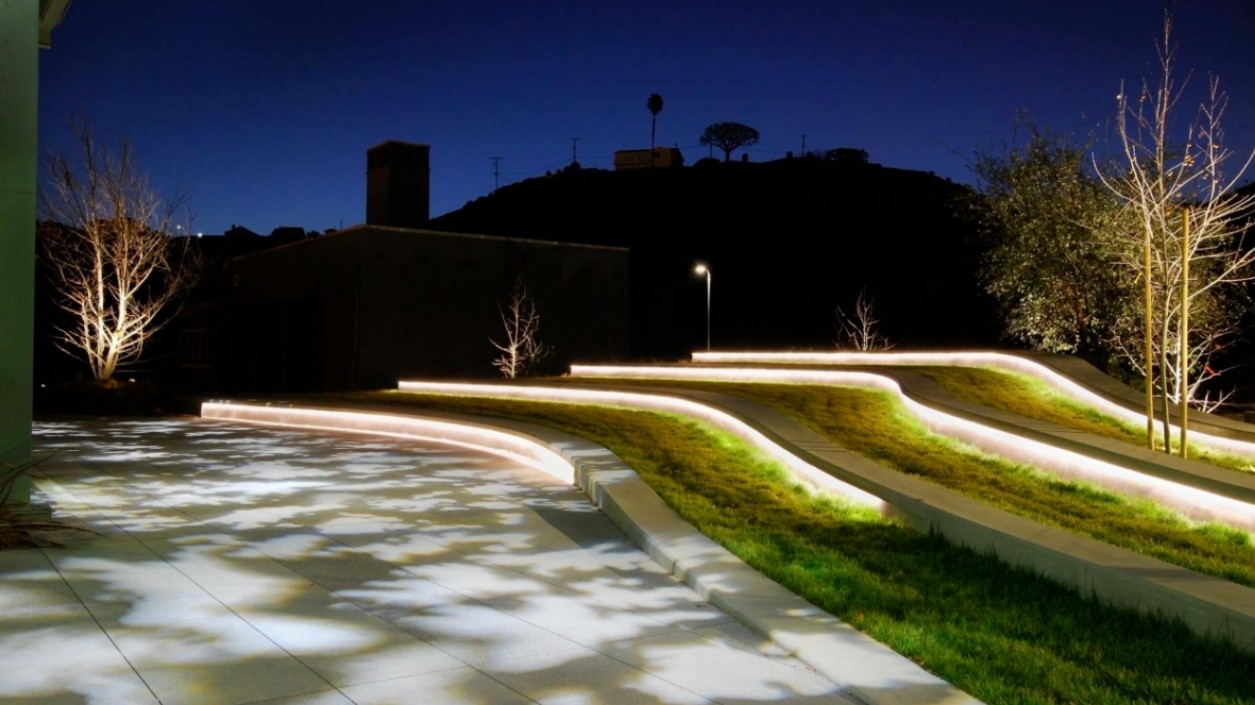 How much does it cost to install exterior lighting? The average national cost to install outdoor lighting is $4,000. A project with only incandescent and deck lights will cost $2,000 to $3,000. High-end fixtures, including designer, motion, and solar lighting, can cost between $5,000 and $9,000.
You can increase the security of your home and add style to its exterior with outdoor lighting. This is especially important if you have a large outdoor space, such as a deck or patio, that is used as a gathering place for many visitors. This guide will help you estimate the cost of your outdoor lighting project.
Average Exterior Light Installation Cost
Average cost: $4,000 High cost: $9,000
There are many factors that affect the cost of outdoor lighting. These include remodeling, trenching, and power. Every decision you make affects the cost of your project.
Existing Landscape
Retrofitting outdoor lighting to an existing mature landscape can be more difficult and costly. Contractors must work around large shrubs, rows of plants, mature hardscapes, and features beneath or around them. Further adding to the cost is the potential for contractors to cause damage to the existing design.
Wiring
The distance between your home and the lights will determine how much wire you need. The farther the lights are from your home, the more wiring you'll need. New electrical wiring can cost anywhere from $3 to $5 per foot.
Digging and Trenching
Trenching costs range from $4 to $12 per linear foot. If you want to lay cables, you need to dig trenches. It's safer and gives you a better finish. Your wiring will also last longer because it's protected from storms and rapid temperature changes.
Types of Lights and Fixtures
One of the most important cost factors is the type of light you choose. As low as $50 per light for simple path lighting is possible, but up to $500 per light fixture for a gazebo or pool lighting.
Solar vs. Hardwired
The price per unit is usually the same for both wired and solar lights. There are two main differences: installation costs and running costs. Solar lights do not require wires to run from your home and do not use household electricity. Therefore, solar lights are more economical and efficient than wired lights. The only downside is that solar lights won't be as reliable as hardwired lighting.
Outdoor Lighting Costs Depend on the Type of Fixture
There are many landscape lighting options available, each with different requirements and installation costs.
Pathway Lights
The cost of installing path lights ranges from $50 to $150 on average, with an average of $100. Sometimes called mushroom lights, these soft lights emit a soft glow to help you navigate after dark.
Low Voltage Landscape Lighting
Low-voltage landscape lighting costs about $120. Professionally installed fixtures can cost between $90 and $150. These lights require a 12-volt transformer because they use less voltage than the 120-volt household power supply. This will reduce the household's electricity usage and running costs.
Porch Light
For porch lights, professionals charge an average of $160. Most homeowners pay $65 to $250 per fixture. Installation takes less than an hour, so most of the cost goes to the bulb. These figures do not include the cost of installing an external power supply. Solar lights do not require an external power source. A 16-watt unit costs $30 and takes eight hours to fully charge.
Floodlight
Floodlights will cost approximately $160 to install. Some flood lights cost less than $75, while others can cost as much as $400. This price includes pole installation. Floodlight poles cost between $100 and $200.
Outdoor lighting contractors charge between $18,000 and $25,000. You'll spend about $13,000 to light up a recreational tennis court. Light up the playing field for $17,000 and you'll pay about $17,000
Downlight
The average price for a downlight is between $100 and $400, depending on the fixture. Most spend around $250. Downlights are similar to moonlight. To provide soft, moon-like lighting, they are mounted high above the ground and feature a shrouded bulb.
Spotlight
Uplights, similar to downlights, cost between $100-$400, with an average price of $250. There will be spotlights at the base of your home walls, trees, or any other landscaping feature. While upward lighting are effective at deterring intruders, they are most often used to improve the appearance of your property or other property features.
Outdoor Security Lights
The average cost of outdoor security lights is between $350 and $500, with installation costing $425. Outdoor motion sensor lights or outdoor security lights can be used to deter intruders. They turn on bright, harsh lights when there is motion in the area.
Lamp Post
The cost of installing a light post can range from $400 to $1,000. Light posts are typically installed away from the homeowner's property, often near sidewalks. This means they are more expensive to install. A professional is required to power the lamppost from your house.
The Cost of Outdoor Lighting Depends on the Type of Bulb
While the bulb won't affect installation costs, it can significantly increase the price of replacement bulbs. Running costs also make a big difference. For example, metal halide bulbs cost three times as much to run as equivalent LED bulbs.
Exterior Lighting Replacement Costs
Labor costs to replace outdoor lighting can range from $65 to $175, depending on where it's located. The unit sells for $20. Other factors that can affect replacement cost are the characteristics of the fixture and the complexity of the wiring.
DIY vs. Hiring an Outdoor Lighting Electrician
Electrical wiring installation should be considered when deciding whether to hire an electrician to install exterior lighting. Simple repairs often require replacing and rerouting cables. These tasks should only be performed by a local landscape lighting contractor, as building codes often require them to be performed. Your local landscape lighting contractor can also install an exterior lighting system, provided there is an outlet for a licensed electrician to hook it up to.
The above describes the approximate cost of outdoor landscape layout. If you want to buy high-quality outdoor landscape lights, please
contact us
.
TFB Lighting is a professional
custom outdoor landscape light manufacturer
. The company covers an area of more than 8,000 square meters, and has large scissors, folding equipment, automatic spraying lines, welding production lines, lathes, drilling machines, milling machines, planers, punching machines, machining production lines, etc. The company mainly produces all kinds of garden lights, street lights, floor lamps, lawn lights, wall lights, underwater lights, wall lights, spotlights, solar energy and landscape lighting and other products. With many varieties and high quality, it is widely used in decorative lighting in various roads, squares, parks, villas, pedestrian streets, garden communities and other places.