How to Choose the Right Light Levels for Landscape Lighting?
Share
Issue Time

Apr 20,2023
Summary
Typically, we divide lumen output into four different light levels. Let's review these output levels and how they apply to landscape lighting design.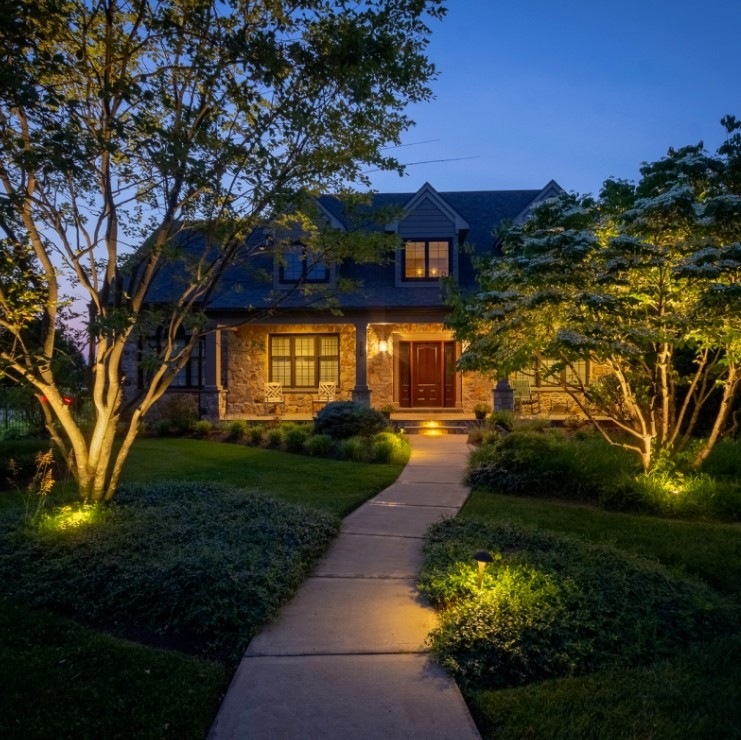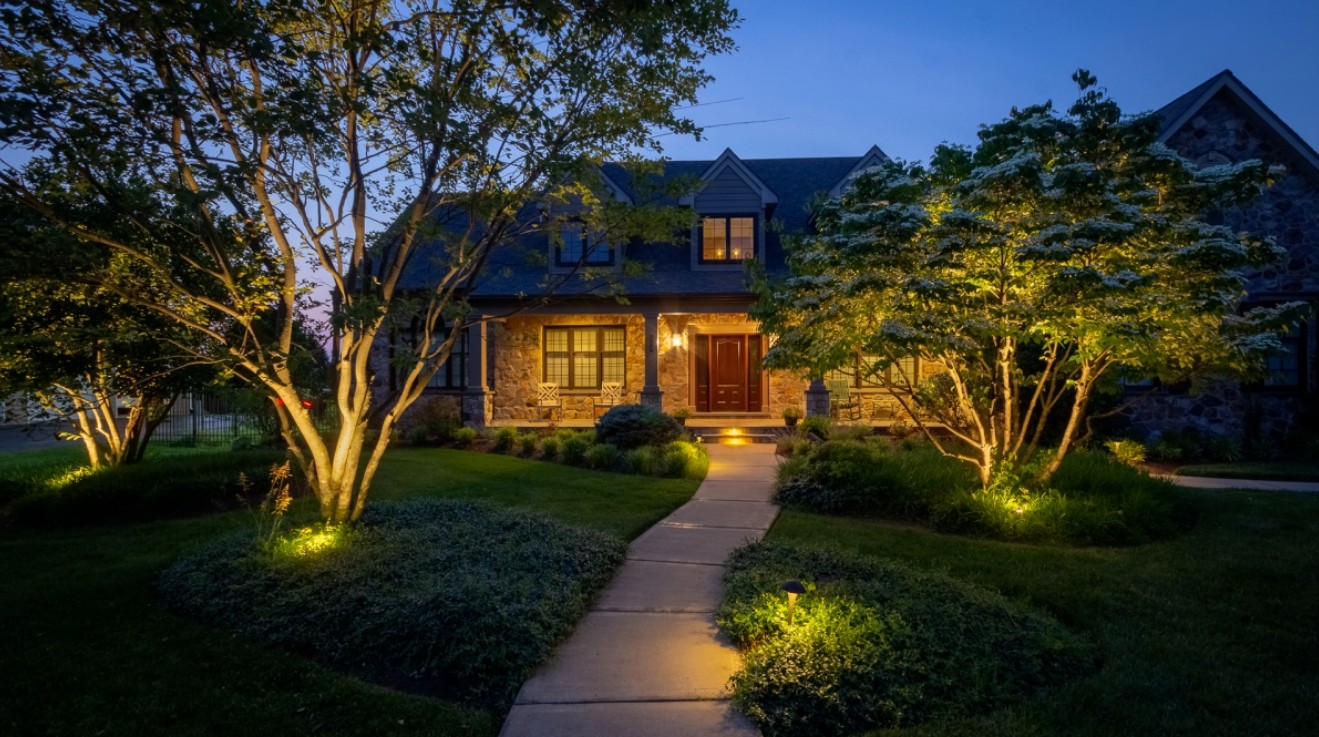 Choosing the right light level or lumen output can play an important role in creating an aesthetically pleasing and functional landscape lighting design.
When choosing the proper lumen output (as opposed to watts for older halogen bulbs) for your LED lighting project, there are a few key factors to consider. These include the desired effect and mood, your lighting goals, and the size of the objects being lit.
Typically, we divide lumen output into four different light levels. Let's review these output levels and how they apply to landscape lighting design.
You want to avoid strong or bright lights, as they can wash out the subject, ruining the scene, making it visually unappealing, and straining the eyes.
Also, if you choose a light level that is too low, a lovely feature may be missed, or a particular space may become too dangerous to navigate.
Let's take a closer look at each light level:
Light Level 1
Light Level 1 is our lowest lumen output range at 80 to 120 lumens. We recommend Light Level 1 for lighting ground objects to about 6 to 10 feet high. Typically, this includes back porches, decks, walkways, shrubs, shrubs, hedges, and other plant materials.
We also recommend using a wide beam angle to evenly shine the light on these objects.
The goal is to maintain cohesion by using low and wide beam spreads to keep light levels low on plants and shrubs, rather than creating abrasive hot spots that darken other areas. Examples include deck lights, area lights, and path lights, which are better suited than harsh spotlights.
Level 2 Lights
Light Level 2 ranges from 140 to 180 lumens. The lumen output range is ideal for illuminating objects 10 to 20 feet tall, such as the soffit of a two-story house or the tops of tall trees. Understandably, the taller your subject, the more light you need to illuminate it.
Light Level 2 is often used to create shadow effects on the facades of two-story houses and medium-sized trees. This is achieved by placing light fixtures on the ground and shining them on the subject. You can use this light level to add more depth and dimension to your outdoor space. Level 2 lighting also helps you illuminate focal points.
Light Level 3
Light Level 3 ranges from 230 to 270 lumens and is used to light larger trees and three-story homes.
The three main types of landscape light fixtures used for this application are spotlights, well lights, and downlights. Light Level 3 is perfect for illuminating the soffits of these three-story homes and bringing light in at the front of larger homes and mansions.
At Light Level 3, you can also apply moonlighting techniques by adding quality outdoor lighting in trees and 20 to 30 feet in the air.
This technique creates a moonlight effect, which is, you guessed it, an effect that mimics the full moon shining on the property.
Compromise effects can sometimes be achieved at Light Level 2. But usually, this technique is done using Light Level 3.
Level 4 Lights
Lumen output for Light Level 4 ranges from an impressive 350 to 1,000 lumens. Therefore, Light Level 4 is suitable for shining light into oak and pine trees 50 to 80 feet tall.
It's also an effective way to accentuate a larger mansion's focal point, such as the 70-foot chimney tops.
Light Level 4 allows you to combine lighting fixtures and lighting layers to create a unique and vibrant outdoor area. Spotlights, well lights, downlights, and moonlight fixtures are ideal for this lumen output range to create dramatic uplit scenes and moonlight effects.
Layered Light Levels
As you can see, different jobs require different lumen outputs, and lighting objects of various sizes and shapes. All four light levels work together to create a magnificent exterior lighting design in unison with the proper beam angles.
Great landscape lighting design uses hierarchy, depth, cohesion, and symmetry. This draws the eye from dimly lit objects to the brightest objects. Now, let's look at some key factors that will help you layer your outdoor lighting.
1. Illumination Target
Choosing your lighting goals will help you determine how to create layers of lighting for your space. For example, if your goal is to highlight trees and architectural features, you know you need to add 3-level spotlights or uplights to your lighting scheme.
Some key outdoor elements to consider when determining lighting goals include:
- Safety and precautions
- Key areas
- High-traffic areas
Keeping the points above in mind and setting clear goals will help you effectively optimize your landscape lighting.
2. Dimensions and Layout
The size and layout of your property or the object being lit will also determine the amount of lighting you need. We've seen how each lighting level is suitable for different outdoor areas and structures.
To achieve a coherent lighting plan, consider the size of the area you want to light. For example, a small patio requires more subtle but well-placed outdoor fixtures than a large walkway.
Additionally, you will want to incorporate lighting that coordinates with the layout of the outdoor area. Therefore, consider the best positions for different lighting types. Mapping the various areas of the property will give you a clearer idea of landscape elements such as trees, structures, facades, and more.
You'll also want to pay attention to how the various lighting elements are positioned. You want to create a unified and pleasing transition between the different outdoor areas.
3. Anticipated Effects and Emotions
Finally, consider the desired effect and mood. Studies show that light can have a huge impact on your mood. So it's important to be intentional about creating the atmosphere you want to create.
For example, if you want a more subtle and relaxing outdoor area, you will utilize warm level 1 lighting. If you want a vibrant and dramatic effect, you can inject more level 3 lighting in key locations - think trees in specific corners, tall walls, and other elevated structures.
In Conclusion
Creating stunning landscapes depends on how effectively you combine different light levels. A well-lit landscape is not only pleasing to the eye but also functional.
This guide to landscape lighting examines four key light levels and how to apply them to landscape design. You also learned how factors such as lighting goals, landscape size and layout, and desired ambiance can help you make the best landscape lighting choices. If you have any questions or want to buy landscape lights, please
contact us
.
TFB Lighting is a professional
custom landscape light manufacturer
. TFB Lighting has always insisted that quality is life for many years, strictly implemented the ISO9001-2000 quality management system certification standard, and instilled in every employee the idea that lighting is like art, there is only better, and there is no best idea. To ensure quality, almost critical and harsh improvements and improvements have been made to each product. Customer satisfaction is our only standard, and we put quality and service first.