Design Landscape Lighting Systems
Share
Issue Time

May 5,2023
Summary
Installing an exterior landscape lighting system is a great way to add beauty and security to your home garden and entry area. Below, you'll learn the basics of how to design landscape lighting.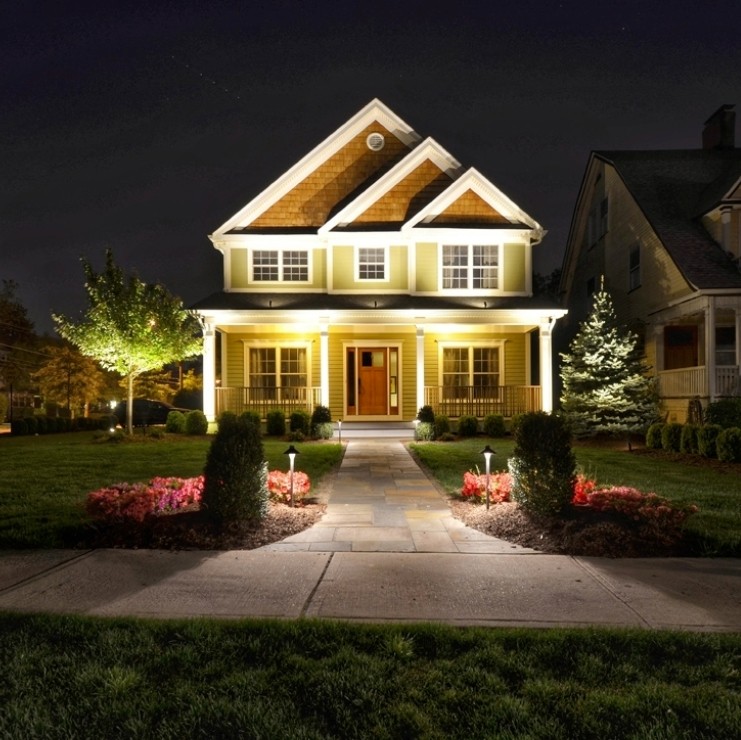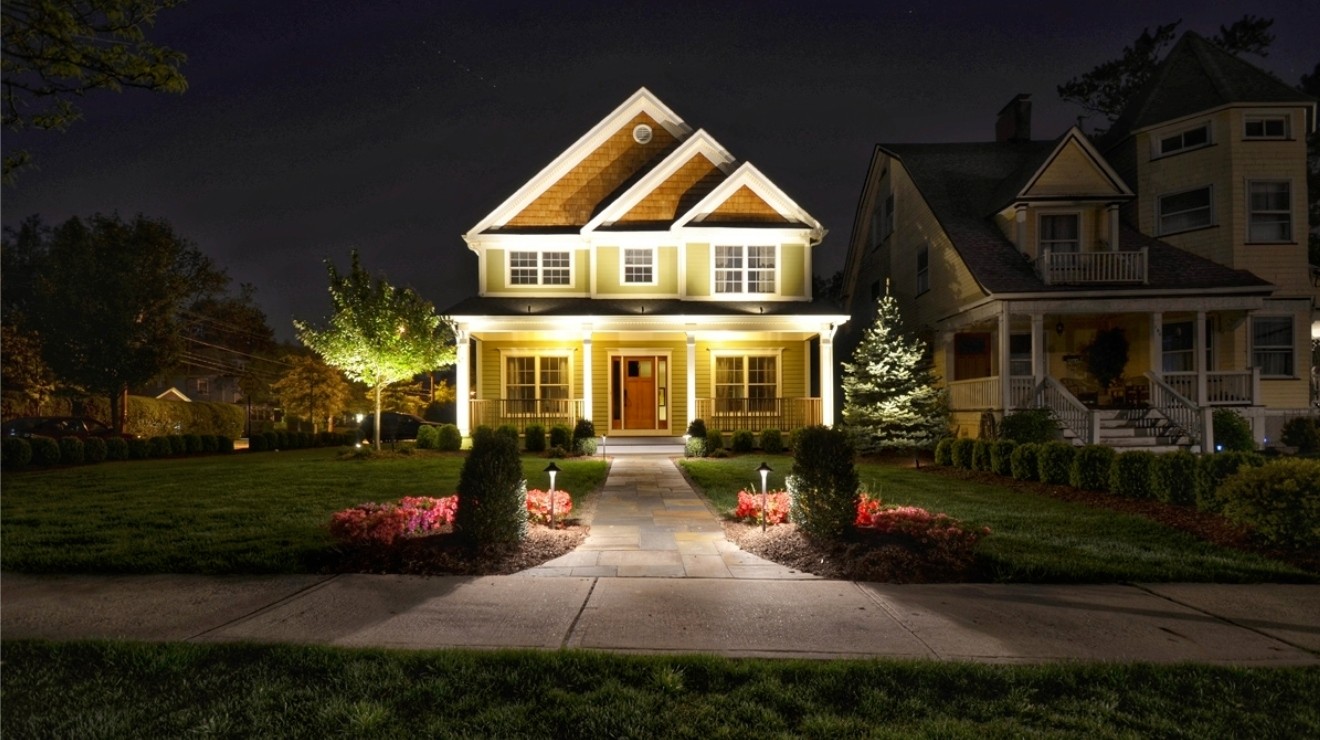 Installing an exterior landscape lighting system is a great way to add beauty, curb appeal, and security to your home gardens, walkways, and entry areas. Plus, if you have an existing system, it can easily be enhanced or adjusted to reflect new layouts, styles, or landscape updates. In this article, you'll learn the basics of how to design landscape lighting.
Before you start shopping for items, it's a good idea to have something on hand to avoid extra hassle, trips to the store, or worse - incompatible components. We recommend first grabbing a notepad and pencil and doing a walkthrough of your property to get an idea of what you envision for the system.
General Ideas to Keep in Mind When Planning
- Determine the external area or object to be illuminated.
- Choose the proper lighting technique.
- Choose fixtures and accessories that will give you the desired effect.
- Choose between mains, line, or (more commonly) low voltage.
- Choose the right light bulb.
Landscape Lighting Technology
Focus or Spotlight
Landscape spotlights focus on a controlled, intense beam of light to accentuate focal points in your garden: flowers, small shrubs, and statues. This creates interesting sparkling islands in your landscape lighting scheme.
Grazing
Bringing the light closer to an interesting surface can accentuate the texture of tree bark, masonry walls, shingles, or an attractive door. Grazing on slippery surfaces is generally not recommended.
Shadow
Lights object from the front and from below, casting captivating shadows on walls or other vertical surfaces.
Silhouette
When you hide the light behind and under a tree or shrub, you get the same magical effect as seeing it on a ridge against the sky at dusk.
Pool and Fountain Lighting
Underwater lighting creates a dramatic effect in swimming pools and fountains. Install a dimmer to turn up the lights for added excitement. Note: Water can be used as a mirror by illuminating the area behind a reflective surface.
Downlight or Area Lighting
Mount the lighting fixture high on a tree or house to cast broad lighting over a wide area. Landscape floodlighting enables you to entertain in your backyard or outdoor area after dark and does double duty for safety. To accentuate flower beds, paths, or steps, downlights are positioned close to the ground.
Cross Lighting
Light a tree or statue from two or more sides to reveal three-dimensional forms in stunning perspective.
Glazing
Upward lights (sometimes buried underground) create a highly theatrical effect similar to a theater. Use spotlights or floodlights to illuminate trees, statues, or textured walls. Autumn leaves or swirling snowflakes provide spectacular views. Focus the light on the main plant or object in your yard.
Spread or Diffuse Lighting
If you need a circular pattern of light on flower beds, larger shrubs, or ground covers, diffusers can cover a wider area with low light. Some units, like these bollards, cast soft, diffuse lighting for patios, decks, driveways, and paths. A wall mount provides similar lighting functionality. Paths or flower beds should be brighter than actual fixtures.
Part-Time
Similar to downlights, but using a very high soft light source, this technique simulates the lovely effect of moonlight filtering through tree branches, casting mesmerizing shadow patterns.
Landscape Lighting Area
Nearby Houses
Lighting the side and rear entrances of the house, as well as easy access to the widow's walls, can deter prowlers and thieves.
Driveway Lighting
Highlighting your driveway with lights also increases safety and security, while the contour lines create an attractive pattern.
Backyard Lighting
Floodlighting a house or tree helps deter intruders and vandals. Where it's not possible to hide a light source, choose attractive-looking units - rather than industrial ones. Schedule automatic timers, photocells, or motion sensors.
Front Entry Lighting
Offers a warm welcome after dark. Choose a wall mount that will cast enough light on the front steps, as well as illuminate the keyhole and house number.
Steps and Paths
Often overlooked but also important for avoiding accidents in dark locations are low path lights, post lanterns, and lights attached to houses.
Garage
Adequate lighting above the garage will enhance safety and security, especially if other lights are not on.
Types of Landscape Lighting Fixtures
Cylindrical, Box, and Bullet
These designs help focus and guide the beam. Some also cut out glare and protect lights and sockets from debris and moisture.
Dissemination and Diffusion
These low-level units are designed to cast lighting in a wider pattern; flower beds, surrounding plants, driveways, steps, and paths.
Underground or Well Lights
Burying these fixtures at ground level hides the light source. Useful for lighting trees and shrubs, and grazing textured walls.
Wall Mount, Ceiling Close-Up, Chain Lantern
Installed over entry doors, garages, and porches, these chain-hanging lantern-style units cast light outward - direct or diffuse.
Lamp Posts and Post Lights
These standing fixtures provide convenience for light paths, steps, garden walks, decks, and pool areas. They also provide an attractive light pattern for driveways.
Pool and Fountain Lighting
These fixtures are installed on the sides and ends of swimming pools and the bottom of the fountains. Wet alcove fixtures can be removed to replace lights, while dry alcove fixtures require access to the back of the pool enclosure. Colored lighting is popular in this application.
Timers, Transformers, and Other Accessories
Automatic timers, photocells, or motion sensors turn lights on at dusk and off at dawn, making landscape lighting convenient and energy efficient. See the manufacturer's catalog for additional accessories that may be required.
Landscape Lighting Tips for the Pros
TFB Lighting is a professional custom outdoor landscape lighting manufacturer. TFB Lighting offers these tips for getting a professional look.
- Hide sources of landscape lighting as much as possible - unless the fixture itself is a decorative element.
- Don't overdo it! A small light goes a long way at night.
- Creative use of mixed lighting techniques.
- Schedule an automatic like a timer to turn lights on and off.
- Be considerate of your neighbors. Aim the lights so they don't shine through the windows.
Outdoor Light Bulb
Finally, don't overlook landscape bulbs. The wide variety of bulbs available means you can tailor your selection to suit your needs. You may like to have soft lighting in some areas and brighter lighting in others. Watts is a measure of electricity consumed, but some bulbs produce more light than others of the same wattage. Remember, the longer the light throw distance, or the greater the intensity required, the more light output will be required.
The above introduces some related content of the landscape lighting system. If you want to buy outdoor landscape lighting, please
contact us
.
TFB Lighting is a professional
custom outdoor landscape lighting manufacturer
. Our company covers an area of more than 8,000 square meters and has large scissors, folding equipment, automatic spraying lines, welding production lines, lathes, drilling machines, milling machines, planers, punching machines, machining production lines, etc. The company mainly produces various garden lamps, floor lamps, lawn lamps, wall lamps, underwater lamps, wall lamps, spotlights, street lamps, solar and landscape lamps and other products. With many varieties and high quality, it is widely used in decorative lighting in various roads, squares, parks, villas, pedestrian streets, garden communities and other places.