How Much Does Landscape Lighting Cost?
Share
Issue Time

May 24,2023
Summary
Landscape lighting has such a large potential price range because every project is different. This guide will shed light on the cost of landscape lighting so you can plan your budget.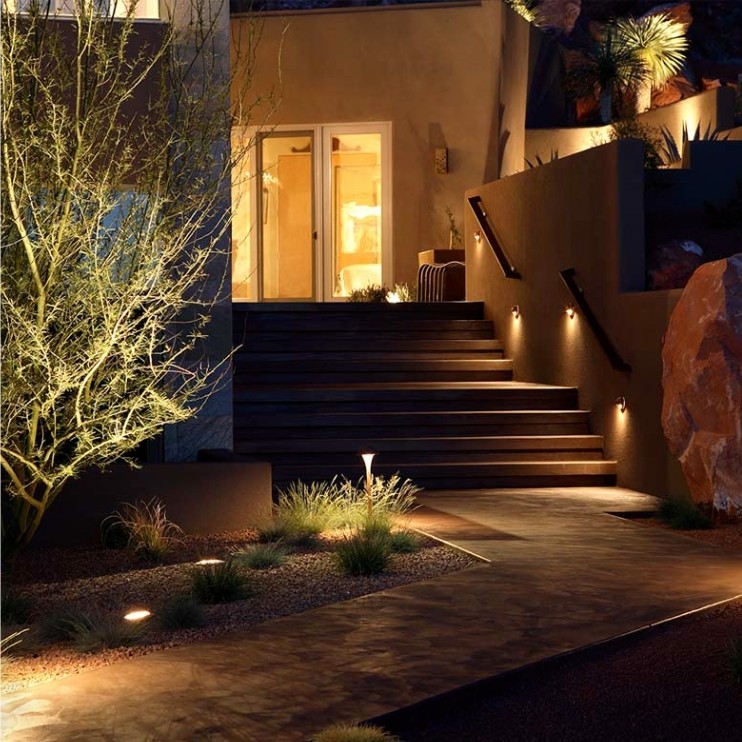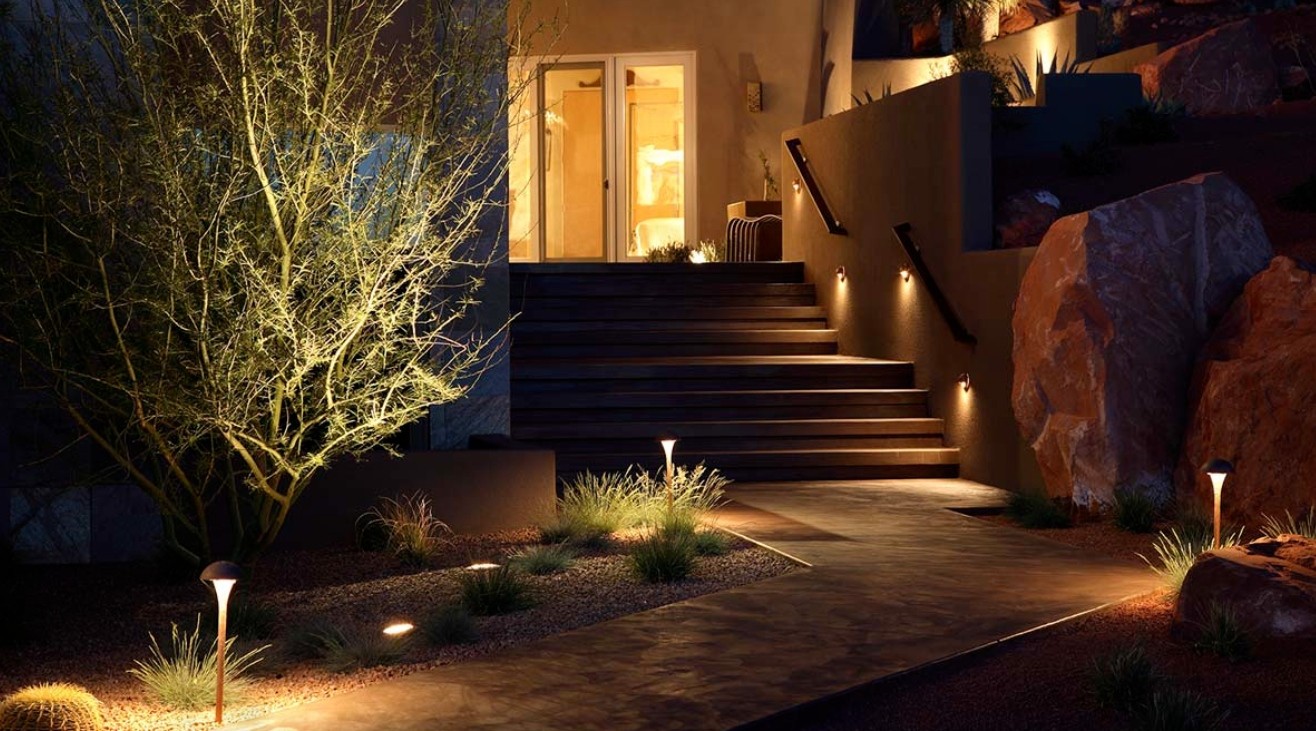 Outdoor lighting is part of safety and part of curb appeal - but you don't need much to make a big impact. Most homeowners spend anywhere from $2,000 to $6,000 on landscape lighting, with an average price of around $4,000. But budget-friendly DIY options do exist. It all depends on the look you're hoping to achieve, whether it's a few simple strings of bistro lights or a large upward lighting showcasing a bush or water feature. This guide will shed light on the cost of landscape lighting so you can plan your budget.
Landscape lighting has such a large potential price range because every project is different. Some involve hanging a security light, while others involve trenching and a lot of electrical work. Here are some factors that can affect your overall budget.
Place
Installing landscape lighting in hard-to-reach or inaccessible areas can cost more - in part because wiring may take longer and your contractor may have to use special equipment. For example, it's less expensive to install a porch light that plugs directly into an outside outlet than to hardwire a fixture on a tree near an outside power source.
Amount of Light
Lighting is usually priced by fixture, which means the more lighting you use in your landscape design, the more it will cost. It will always cost less to light a specific area, such as a patio than to light an entire property.
Lamp Type
There are a variety of different types of light fixtures, and the one you choose will have a major impact on your overall price. Pathway lights are usually the cheapest at $50 to $150, while light poles can cost as much as $1,000 each. Keep in mind that if you need more than one street light, you may end up spending more than you would on one or two lampposts.
Solar vs. Wired Lights
Solar lights and wired lights cost the same per fixture -- but installation and running costs can vary widely. Solar-powered lights are less expensive because your electrician doesn't need to wire or install external power because they run on solar power. Since they do not consume household electricity, they cost nothing to operate.
Wiring
Unless you're installing solar lights, your contractor may need to do some electrical work. The cost really depends on how far your lights are from your home. The greater the distance, the higher the cost. In general, expect to spend $3 to $5 per foot on electrical wiring. A new subpanel can cost $400 to $1,750 if needed.
Digging and Trenching
Depending on your landscape lighting design, you may need to run electrical wiring underground. Not only does this have a cleaner look. It also protects electrical wires and makes the area safer. In this case, your contractor will need to dig a trench. The cost of running underground electrical service averages about $8 per square foot.
Existing Landscape
Adding outdoor lighting tends to cost more if you already have an existing landscaping design. Your contractor will have to run wiring around the existing green space and hardscape. If there is damage to the landscaping, then they must be repaired after the lighting is installed. This increases costs as it takes more time.
Landscape Lighting Cost by Type
Lighting type is one of the biggest cost factors. Some fixtures are more complex to install, while others are often purchased as a set. For example, you can install one flood light, but you may need multiple channel lights. Below are some common price ranges, including professional installation.
Pathway Lights
Pathway Light can cost $50 to $150 per fixture, but some larger aisle fixtures can cost as much as $250. These lights illuminate the walkway, adding safety and ambiance. Solar lights tend to be the most cost-effective installations because they require no external wiring.
String Lights
String lights - whether bistro lights or fairy tale lights - can run anywhere from $50 to $150, depending on the number of lights in the cluster. Most homeowners can hang string lights themselves. They plug directly into an external outlet or run on solar power, turning a patio into an outdoor café or adding a little magic to a garden seating area.
Low Voltage Lamp
Low-voltage landscape lighting can cost between $90 and $150 per fixture. These lights are a great way to save on long-term electricity costs, but you will need to install a 12-volt transformer because they use a lower voltage than standard 120-volt supplies.
Porch Lights
Porch lights typically cost between $65 and $250 per fixture. These lights are usually simple to install and can be done by a professional in less than an hour. That said, when you need to install an external power supply, it's not as straightforward, so the cost goes up. To avoid this, choose solar lighting in your landscaping.
Floodlights cost an average of $160 to install, but some fixtures can cost as much as $400. If your lights don't come with floodlight poles, they'll cost $100 to $200 per pole (although they're usually included).
Most homeowners use floodlights as security lights, but they are also commonly used in entertainment settings. If you're installing floodlights on a recreational-sized home tennis court, expect to spend around $13,000.
Downlight
Most homeowners spend $100 to $400 per downlight. The downlights are designed to mimic the soft glow of a full moon. They are mounted high in the yard (like a tree) and use bulbs that emit a soft light (as opposed to high-mounted but super bright flood lights).
Upstream lights cost between $100 and $400 per fixture. This type of lighting is often installed at the base of a landscape or architectural feature and shines upward toward the sky. Most often, homeowners use upward lighting to showcase landscape features, such as trees, retaining walls, or house walls.
Security Lights
Security lighting -- including outdoor motion-sensing lights -- typically costs between $350 and $500 each. Even more rarely, you'll see motion sensor lights cost as little as $200 or as high as $800. These lights are designed to deter intruders or animals, but they can also be used in driveways and patios where you might not want to have 24/7 lighting. Basically, place them anywhere you want to move to trigger a bright light.
Lamp Post
Installing outdoor lighting posts typically costs between $400 and $1,000. This traditional choice contributes to curb appeal. Homeowners typically place them near sidewalks and driveways - anywhere there is a street view. Because they are usually farther from the power source, they tend to be more expensive to install.
Additional Costs to Consider
Although your landscape lighting may be bright for months or even years after installation, eventually your bulbs will start to burn out. It is important to plan for long-term maintenance and usage costs. Here's what you can expect.
Cost per Light Bulb
The type of bulb usually doesn't have a huge impact on the price of the installation, but when you start replacing old bulbs, the cost can add up. Remember that different light bulbs have different lifespans. You could end up spending more money replacing cheap incandescent bulbs that burn out quicker than you would buying more expensive LED bulbs.
Cost of Replacing Outdoor Lighting
If you need to replace exterior fixtures that have worn out over time, local outdoor lighting repair services typically charge $65 to $75 an hour for labor. This does not include the cost of fixtures. Installing a single fixture can cost anywhere from $150 to $1,000.
Electricity Bill
Installing outdoor lighting can add to your home's electric bill unless you opt for solar lighting. An efficient model will help reduce overall expenses. For example, one of the main advantages of LED bulbs is that they use only 25% of the energy of incandescent bulbs. Other high-efficiency options include CFL bulbs and high-efficiency incandescent bulbs.
The above introduces some issues related to the cost of installing landscape lights. If you want to know more or want to buy landscape lights, please
contact us
.
TFB Lighting is a professional
custom landscape light manufacturer
. TFB Lighting has insisted that quality is life for many years, strictly implemented the ISO9001-2000 quality management system certification standard, and instilled in every employee the idea that lighting is like art, only better, not the best. In order to ensure the quality, almost critical and harsh improvements and improvements have been made to each product. Customer satisfaction is our only standard, and we put quality and service first.