Different Types of Street Lights and Their Applications
Share
Issue Time

Jun 1,2023
Summary
Each street light has its own set of applications and advantages. In this article, we'll explore the various types of street lights and delve into their specific applications.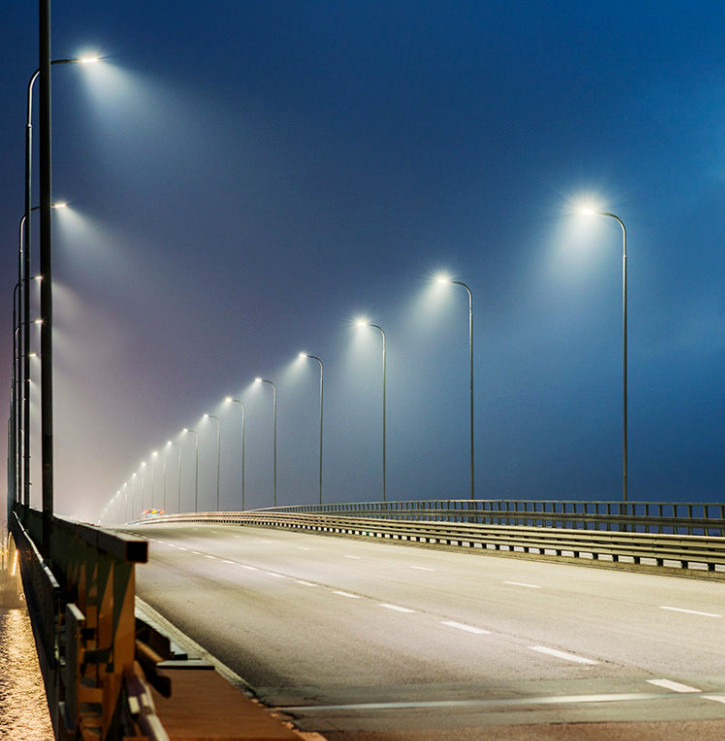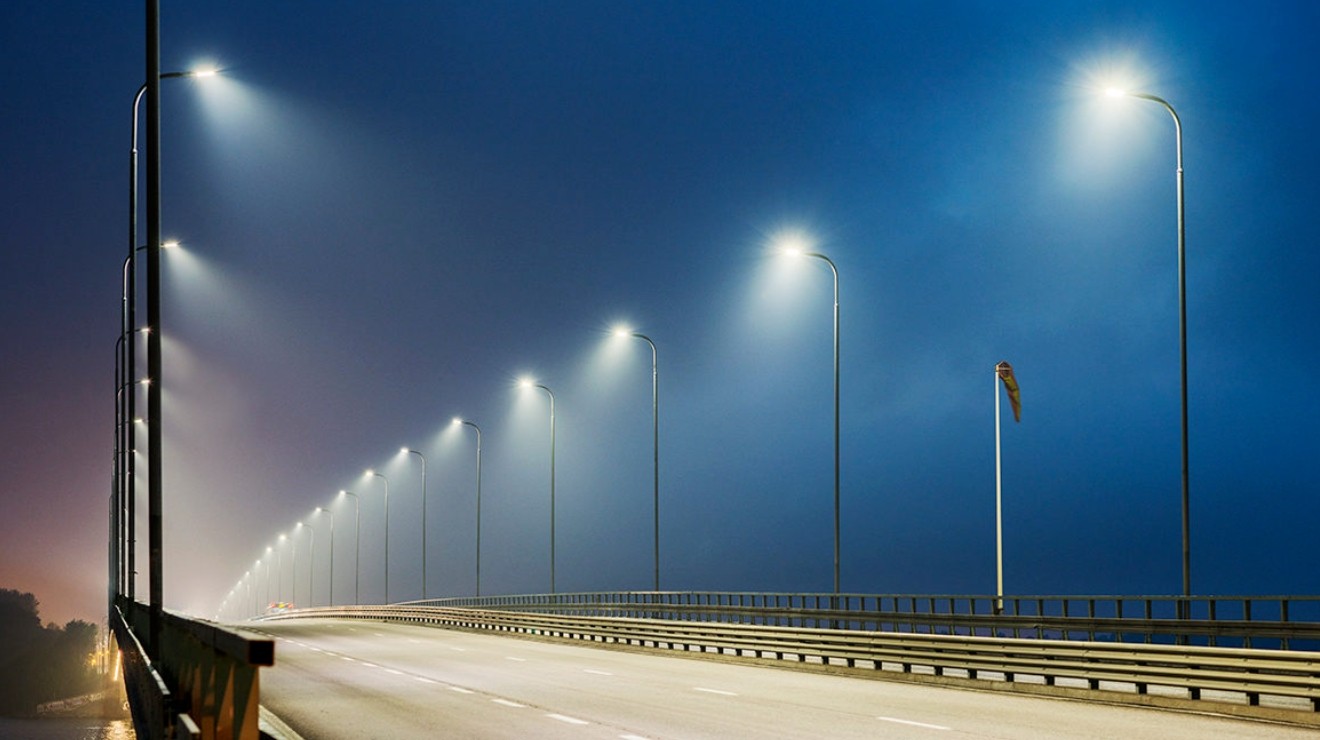 Streetlights play a vital role in providing lighting and enhancing safety in urban areas, residential areas, and highways. These lights ensure nighttime visibility and make it easier for pedestrians and drivers to navigate streets and roads. Advances in lighting technology over the years have led to the development of different types of street lights, each with its own set of applications and advantages. In this article, we'll explore the various types of
street lights
and delve into their specific applications.
Traditional Street Light
Incandescent Lamp
Incandescent lamps have been the popular choice for street lighting for many years. These lights work by passing an electric current through a tungsten filament, causing it to heat up and emit light. Incandescent bulbs have a warm, yellowish glow and are relatively inexpensive. However, they are not very energy efficient and have a short lifespan compared to other types of street lights.
Incandescent lamps are suitable for residential areas, parks, and low-traffic streets. Due to their limited energy efficiency and short lifespan, they are gradually being replaced by more efficient lighting options.
High-Pressure Sodium (HPS) Lamps
High-pressure sodium (HPS) lamps are known for their distinctive orange glow. They work by passing an electric current through a mixture of gas and sodium vapor, which causes light to glow. HPS lamps are energy efficient and last longer than incandescent lamps. However, they have poor color rendering capabilities, making it difficult to accurately perceive colors under their lighting.
HPS lamps are commonly used in street lighting applications including highways, parking lots, and industrial areas. Their energy efficiency and long lifespan make them a cost-effective choice for outdoor lighting.
Metal Halide Lamp
Metal halide lamps produce bright white light by passing an electric current through a mixture of gas and metal halide salts. They have better color rendering than HPS lamps. Metal halide lamps are more energy efficient than incandescent lamps, but have a shorter lifespan than HPS lamps.
These lights are suitable for a variety of applications such as stadiums, large parking lots, and urban areas with high visibility is required. The crisp white light from metal halide lamps enhances visibility and safety in these areas.
LED Street Light
In recent years, LED (Light Emitting Diode) street lights have gained popularity due to their numerous advantages over traditional lighting options. LEDs work by passing an electric current through a semiconductor material, causing it to emit light. Here are some key features and benefits of LED streetlights:
Energy Efficiency: LED street lights are very energy efficient, consuming significantly less electricity than traditional lights. They help reduce energy consumption and lower electricity costs.
Long Lifespan: LEDs have an exceptionally long lifespan, typically 50,000 hours or more. This reduces maintenance effort and costs associated with frequent bulb replacements.
Environmental Protection: LED lights do not contain harmful substances such as mercury, and are harmless to the environment. They also produce less light pollution and help reduce carbon emissions.
Directional Lighting: LEDs emit light in a specific direction, making them more efficient in street lighting applications. This helps minimize light wastage and ensures that lighting is focused where it is needed.
LED streetlights are widely used in urban areas, highways, residential quarters, commercial spaces, etc. Their excellent energy efficiency, long life, and ability to produce high-quality light make them ideal for outdoor lighting requirements.
Solar Street Light
Solar streetlights use solar panels to harness solar energy and convert it into electricity to power streetlights. These lights consist of a solar panel, battery, controller, and LED light source. Here are some key features and benefits of solar streetlights:
Renewable Energy: Solar streetlights rely on solar energy, which is a clean and renewable energy source. They reduce dependence on the grid and help lower carbon emissions.
Cost Savings: Solar street lights require no electricity, providing significant cost savings over time. They are a great option for remote areas without a reliable electrical grid.
Easy to Install and Maintain: Solar streetlights are relatively easy to install because they don't require extensive wiring or electrical connections. They also have extremely low maintenance requirements consisting mainly of regular cleaning and battery replacement.
Solar streetlights are suitable for areas with limited or no electricity supply, such as rural communities, parks, and trails. They provide sustainable lighting solutions, especially in sunny areas.
Smart Street Light
Smart street lights use advanced technology to increase efficiency, functionality, and control over the lighting system. These lights are equipped with various features that enhance their performance and provide additional benefits. Here are some key features and benefits of smart streetlights:
Remote Monitoring: Smart street lights can be monitored remotely using a centralized system. This allows real-time monitoring of energy consumption, fault detection, and scheduling of lighting operations.
Energy Saving: Smart street lights use smart controls, such as motion sensors and dimming functions, to optimize energy use. They can adjust light output based on the presence of vehicles or pedestrians, reducing energy waste during low traffic times.
Enhanced Safety and Security: Smart streetlights can incorporate additional features such as surveillance cameras, environmental sensors, and emergency response systems. These integrated technologies can help improve safety and security in urban areas.
Smart street lights are deployed in smart cities, city centers, and areas that require advanced lighting management and control systems. They offer energy efficiency, improved functionality, and enhanced safety features.
In Conclusion
Solar streetlights offer a sustainable and cost-effective solution, especially in remote areas without a reliable electricity supply. By harnessing solar energy, the lights provide illumination while reducing dependence on the grid and minimizing carbon emissions.
Smart street lights equipped with advanced features and smart controls offer enhanced functionality, energy savings, and increased safety. They are especially suitable for smart cities and urban areas where advanced lighting management systems are required.
Selecting the correct type of street light depends on factors such as energy efficiency, service life, cost-effectiveness, and specific lighting requirements. By selecting the most suitable lighting solution, we can ensure efficient and effective lighting while minimizing environmental impact. If you want to know more or want street lights, please
contact us
. Our lighting experts can help you choose the right outdoor lighting for you.
TFB Lighting is a professional
custom outdoor lighting manufacturer
. The company mainly produces various embedded LED street lights, solar street lights, garden lights, floor lights, lawn lights, wall lights, underwater lights, wall lights, spotlights, landscape lights, and other products. With many varieties and high quality, it is widely used in decorative lighting in various roads, squares, parks, villas, pedestrian streets, garden communities, and other places. To ensure quality, almost critical and harsh improvements and improvements have been made to each product. Customer satisfaction is our only standard, we put quality and service first.