Application Scenarios of Underwater Landscape Lights
Share
Issue Time

Jun 7,2023
Summary
Underwater landscape lights provide a fascinating way to transform aquatic environments and create stunning visual effects. Read on to learn more about the application scenarios for underwater lights.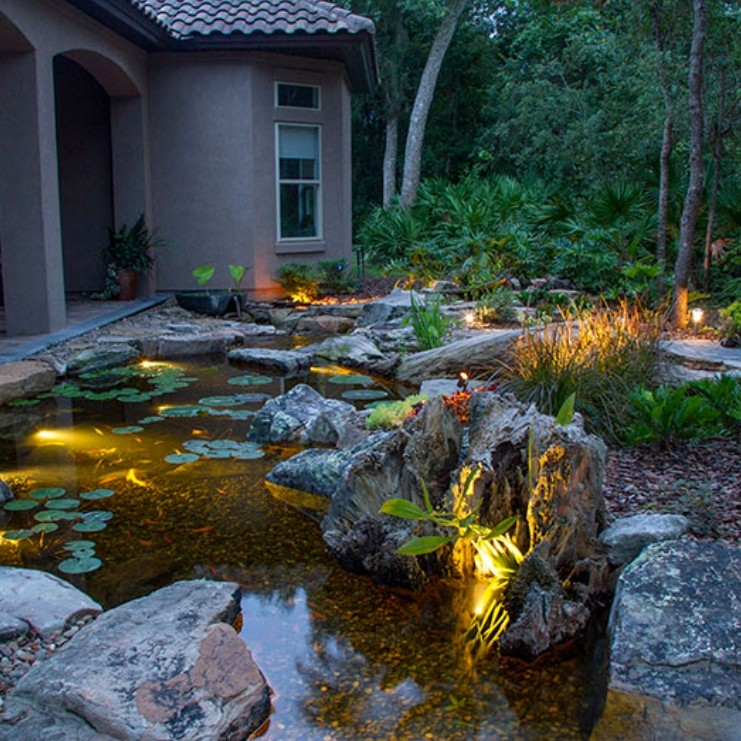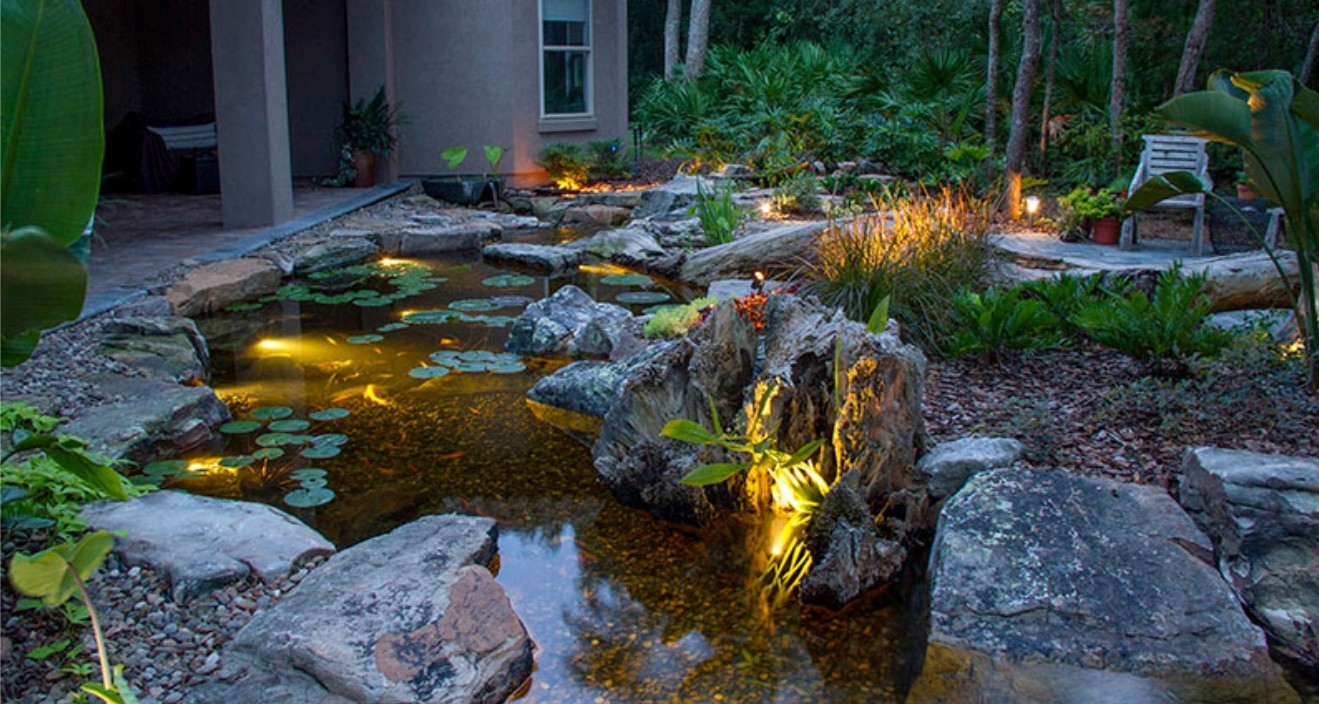 Underwater landscape lights provide a fascinating way to transform aquatic environments and create stunning visual effects. Whether in residential, commercial, security, or ecological settings, these lights play a vital role in enhancing aesthetics, providing visibility, and increasing awareness of the underwater environment. In this article, we'll explore the various application scenarios for underwater landscape lights and dive into the benefits they bring to each setup.
Residential Application
In residential settings,
underwater lights
are used to enhance the aesthetics of swimming pools, ponds, and water features. By carefully placing these lights around the pool or just below the water's surface, homeowners can create a magical ambiance for evening parties and late-night swims. The shimmering glow of the underwater light adds a touch of luxury and elegance to any backyard landscape.
Additionally, underwater lights can be used to accentuate the intricate details of ponds and water features. By illuminating cascading waterfalls, floating plants, and vibrant fish, homeowners can showcase the natural beauty of their aquatic sanctuaries. The interplay of light and water adds depth and dimension, creating a mesmerizing visual spectacle.
Business Application
In the field of commercial applications, underwater landscape lights have found their place in hotels, resorts, and public places. These lights excel at accentuating architectural elements such as submerged columns and walkways, creating stunning visual impact. Underwater lighting adds a touch of opulence and sophistication to hotel and resort swimming pools, engaging guests and creating an unforgettable experience.
Fountains and water displays also benefit from the addition of underwater lights. By illuminating water sprays and dancing patterns, these lights enhance the beauty and appeal of the installation. The interplay of light and water transforms an ordinary fountain into a mesmerizing work of art that captivates passers-by and creates a tranquil atmosphere.
In addition, underwater landscape lights play a vital role in enhancing the beauty of the aquarium. By strategically illuminating aquatic life and coral formations, these lights bring out vibrant colors and intricate
Detail of the underwater ecosystem. Visitors can enjoy fascinating displays of marine life, deepening their appreciation for the wonders of the sea.
Safety and Security Applications
In addition to aesthetic value, underwater landscape lights also have an important safety function. At pools and docks, these lights provide much-needed visibility at night or in low-light conditions. They help swimmers safely navigate pool areas and prevent accidents caused by insufficient lighting.
Additionally, the presence of underwater lights can act as a deterrent to potential intruders. Illuminated bodies of water are less attractive to unauthorized individuals, enhancing the overall security of residential and commercial properties. The combination of beauty and function makes underwater landscape lights an excellent choice for those looking for added security.
Environmental Ecological Application
Underwater landscape lights also have unique applications in the environment and ecological environment. They can be used to promote marine life conservation and support the health of underwater ecosystems. By illuminating specific areas, such as coral reefs or underwater vegetation, the lights draw awareness to the fragile balance of marine ecosystems.
Additionally, underwater lights can be programmed to emit specific wavelengths to promote the growth of beneficial organisms and deter the growth of harmful organisms. This targeted approach helps maintain the ecological integrity of underwater environments, ensuring the protection of vulnerable marine habitats.
Technical Considerations
When considering installing underwater landscape lights, there are several technical factors to consider. There are different types of underwater lights available, including diving lights and lights designed for partially underwater installations. The choice depends on the specific application and desired effect.
Water resistance and durability are critical in underwater lighting. Fixtures must be designed to withstand continuous exposure to water without affecting their functionality. It is critical to select lamps that meet the necessary IP (Ingress Protection) ratings to ensure reliable performance and longevity.
Installation and maintenance requirements should also be considered. Proper installation techniques, such as waterproof connections and secure anchoring, are critical to the longevity and safety of your lighting system. Routine maintenance, such as cleaning and bulb replacement, is necessary to keep your lights in top condition.
Design Skills
To maximize the impact of underwater landscape lights, careful design considerations are essential. Here are some tips for creating stunning underwater lighting effects:
Choose the right color temperature and intensity: The color temperature of your lights can affect the overall ambiance. Warm white tones create a cozy and welcoming atmosphere, while cool white tones convey a sense of elegance. The intensity of the light can be adjusted to create the desired drama and visual effect.
Create focal points and visual interest: By strategically placing lights around key features or focal points, such as statues or rock formations, you can draw attention to specific areas and create a dynamic visual experience. The interplay of light and shadow adds depth and allure to the underwater landscape.
Balance light distribution for harmonious effect: It is important to ensure that light is evenly distributed throughout the underwater environment. This creates harmony and balance, avoiding any areas that are too bright or too dark. Experiment with different angles and positions to get the desired balance of lighting.
In Conclusion
Underwater landscape lights offer a variety of applications and benefits in a variety of environments. From residential swimming pools to commercial venues, and from safety applications to environmental initiatives, these lights have proven their worth in enhancing aesthetics, providing visibility, and increasing awareness of underwater environments.
By harnessing the power of underwater lighting, we can create captivating and captivating scenes that leave a lasting impression on the viewer. A combination of technical considerations, thoughtful design, and a deep understanding of specific application scenarios allows us to unleash the full potential of underwater landscape lights.
So whether you're looking to create an enchanting backyard oasis, or contribute to ecological conservation, underwater landscape lights are a versatile and powerful tool.
The above introduces some usage scenarios of underwater landscape lights. If you want to buy underwater landscape lights or other landscape lights, please
contact us
.
TFB Lighting is a professional
custom outdoor landscape light manufacturer
. The company mainly produces various underwater lights, flood lights, post top lights, street lights, garden lights, floor lights, lawn lights, wall lights and landscape lights and other products. With many varieties and high quality, it is widely used in decorative lighting in various roads, squares, parks, villas, pedestrian streets, garden communities and other places.